Making art as a child was pretty exciting, but it took many years before I realized how magical my connection with art was. In my teens I started taking studio classes and visiting the Museum of Fine Arts, Houston. Later college years introduced me to studying art history, and advanced ways of both making and looking at art.

Those college years, in the mid and late 1980s, are when I really got "hooked" and decide to make a living in the art world. I volunteered at the University of North Texas' museum, and the Contemporary Arts Museum, Houston while slowly studying for my BFA, and I will always be grateful for my gallery bosses. My first gallery job was working for Hiram Butler at his Houston gallery from 1988 to 1991, and then after moving to Portland I worked for William Jamison at Jamison Thomas Gallery from 1992 to 1995.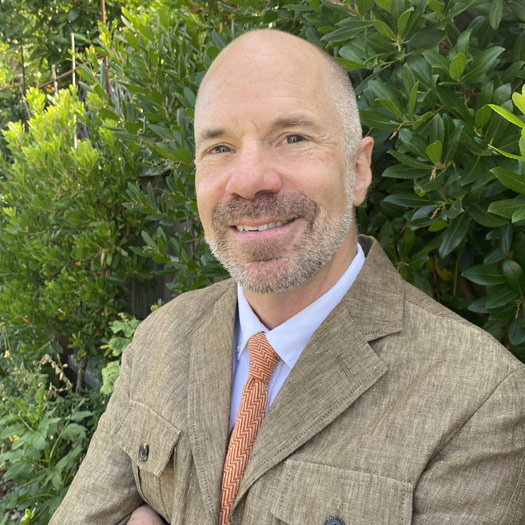 I opened Froelick Gallery in 1995 in Portland to represent a diverse range of contemporary artists, and to focus on long-term relationships with them. My consistent professional goal and standard is to work with the best artists, to bring greater understanding, awareness and commercial success to them and their work, and to do my work with utmost integrity. It's also deeply enjoyable assisting clients with their art collections. Running a gallery is not easy, but it is deeply meaningful, and rewarding and would not be possible without a rare combination of excellent artists, employees, clients and art viewers. As the gallery's 27th anniversary approaches in October 2022 I find myself grateful, motivated and inspired!
My community activities have included ongoing volunteer work with cultural and charitable organizations. These commitments include serving on the the First Unitarian Church of Houston's AIDS Hospice Care team from 1989 to 1991; the City of Portland's RACC Public Art Advisory from 1994 to 1999; board member for the Portland Art Museum's Gilkey Center for Graphic Arts Print Council from 1999 to 2003 and board chair from 2001 to 2003; the Portland Center for the Performing Arts advisory committee from 2005 to 2008; Portland Art Dealers Association board 2004 to 2010 and president from 2008 to 2010; Smithsonian National Museum of the American Indian's National Council from 2014 to 2016; and Crow's Shadow Institute of the Arts, Pendleton board member 2012 to 2018 and president 2014 to 2017. I was also deeply involved in organizing the Cascade AIDS Project annual art auction for nearly 30 years starting in 1992.  I was recently involved in a controversy, read more about it here.